The anti-lockdown protests and BLM protests in London were only days apart yet the police and media handled them in very different ways. The double-standards are clearly displayed here.
Lockdown protests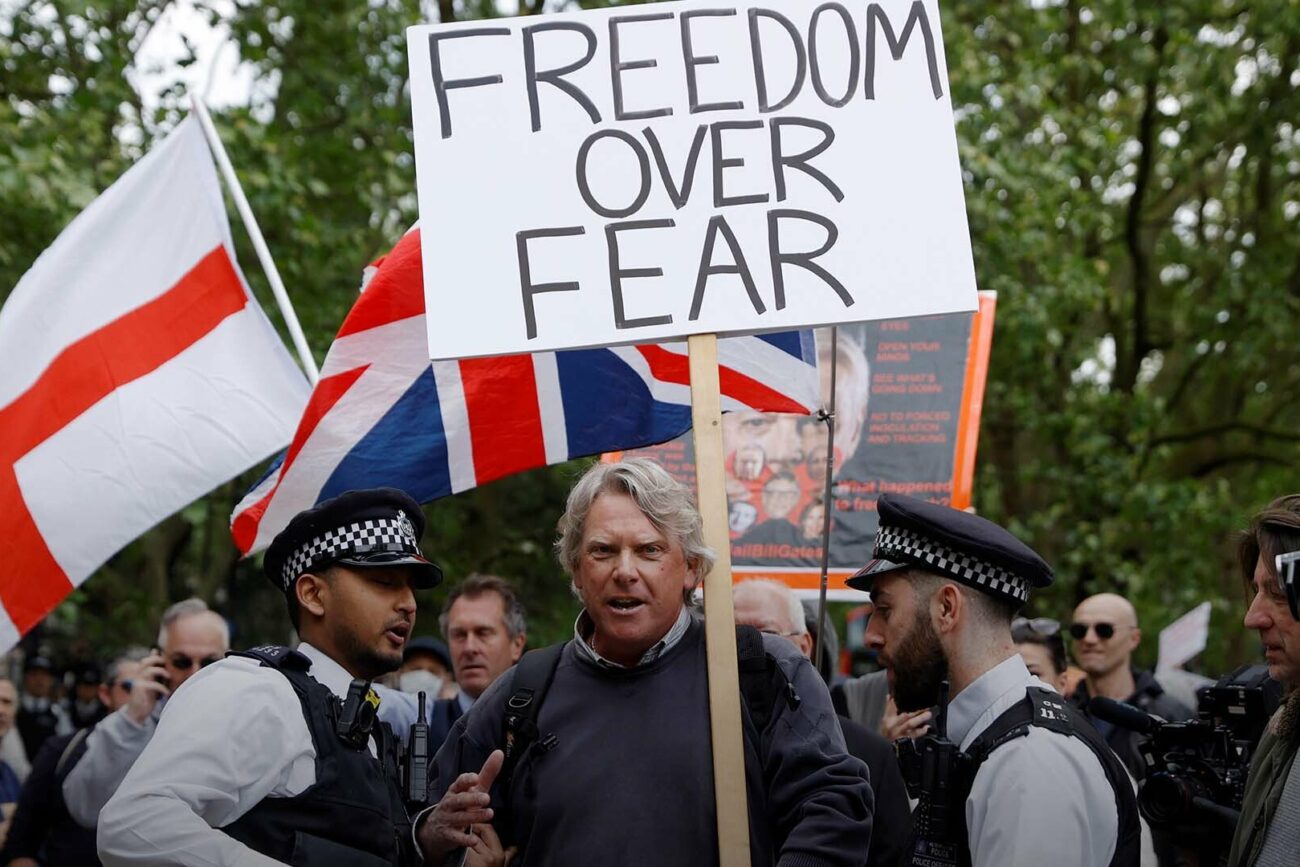 BLM protests
---
News coverage
Independent
"Lizzie Dearden meets the conspiracy theorists happy to creak the law to oppose what they see as the 'tyranny' of coronavirus restrictions"
16 May 2020
"Black Lives Matter: All the peaceful protests happening in the UK this week."
4 June 2020
---
The Sun
"COVIDIOTS – Scuffles as dozens of protesters including Jeremy Corbyn's brother whinge about coronavirus lockdown in Hyde Park"
16 May 2020
"London Protest – Justice for Black Lives protest: What time is the Parliament Square demo on June 6?"
6 June 2020
---
The Express
"London lockdown protest: Huge crowd gathers in Hyde Park for idiotic coronavirus stunt"
16 May 2020
"London Protest: Black Lives Matter demonstration begins – organisers promise biggest ever"
3 June 2020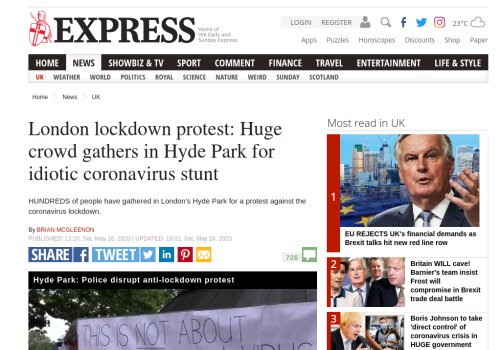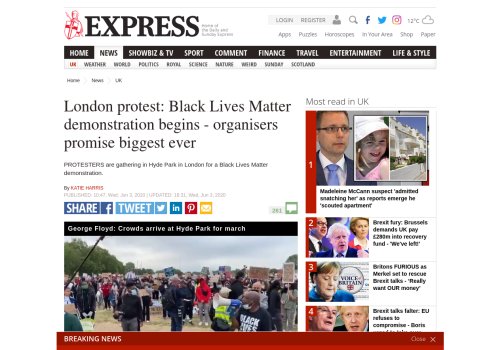 Images circulating on Twitter unless otherwise credited. Please contact us to claim credit for an image.