FEWER than one per cent of Covid-19 deaths in England's hospitals has been among people under the age of 40, NHS data reveals.

Just 11 people below the age of 20 have been killed by the bug out of 22,049 confirmed fatalities. And there have been only 155 deaths in the 20 to 39 age bracket — with many of those tragedies coming among people with underlying health conditions.

That equates to just 0.75 per cent of hospital fatalities within the under-40s. Conversely, 52 per cent of those whose deaths are tied to coronavirus have been in the over-80s.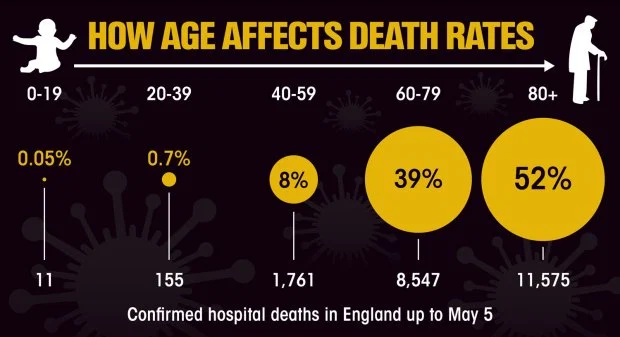 https://www.thesun.co.uk/news/11566129/under-40s-less-1-percent-coonavir